Welcome to Hollyburn Eye Clinic! A clinic focused on excellence and full service eye care since 1996. We are committed to improving and managing the visual needs and ocular health of our patients, with our unparalleled service, state-of-the-art medical equipment and extensive eyewear selection. We excel at providing personalized and empathetic care to you and your loved ones.
"We are committed to enhancing and improving our patients' quality of life and ocular wellness through excellence and full service eye care, advanced technology, community involvement and education."
Who we are
Hollyburn Eye Clinic has proudly been servicing the North Shore for over 20 years. We offer a comprehensive list of eye care services, and provide the latest technological advances in optometry. Our diverse team is fluent in Arabic, English, Farsi, French, Greek, Hindi, Punjabi, Romanian, and Spanish!
Optometrist
Dr. Pavan Avinashi
Upon completing his Doctor of Optometry from the Illinois College of Optometry in Chicago, Dr. Avinashi spent time travelling performing clinical electives around the world. These experiences, as well as his fluency in English, French, and Hindi, have allowed him to better connect with patients, and develop his scope of practice to specialize in pediatric care and ocular surface conditions -most notably dry eye disease.
Outside of his clinical commitment, he takes a strong interest in serving the global community and has initiated various fundraisers to promote ocular health in developing countries. Dr. Avinashi is a notable lecturer at schools, local senior homes and medical conferences across the country, focusing on ocular diseases and technological advancements in optometry.
In 2013, Dr. Avinashi was honoured to be recognized by the BC Association of Optometrists as the Young Optometrist of the Year, and in 2014, the North Vancouver Chamber of Commerce acknowledged him as the Young Entrepreneur of the Year.
Dr. Avinashi's expertise and philosophy of care has allowed him to expand Hollyburn Eye Clinic, and provide excellence in full service eye care to the North Shore community.
Optometrist
Dr. Katherine Nounopoulos
Born and raised in Winnipeg, Dr. Nounopoulos completed her Doctor of Optometry degree at the Illinois College of Optometry in Chicago. Before moving to Vancouver in 2006, Dr. Nounopoulos took her education around the United States and practiced in a variety of clinical environments including a veterans hospital, a naval base and an inner city clinic.
Her fluency in Greek and conversational French has allowed her to connect with patients and provide them with personalized care, while her expertise in ocular health has left her patients feeling knowledgeable and confident during their appointments.
Dr. Nounoupoulos' philosophy of care is to ensure that each patient is educated on their ocular health and has a progressive treatment plan moving forward. She thrives in making each visit personable and catered to her patient's needs.
Optometrist
Dr. Sameera Jhamb
Dr. Sameera Jhamb completed her Doctorate of Optometry from the Illinois College of Optometry in Chicago, graduating Summa Cum Laude.
Her diverse clinical experiences range from vision therapy, to managing ocular diseases such as progressive macular degeneration and glaucoma. Her passion for research and advancement has led her to become an expert in Myopia Control, which is a form of therapy to slow down the progression of prescription in children. Dr. Jhamb devises a care and treatment with her patients to ensure the best possible outcome.
Dr. Jhamb understands the value of sight and places a strong emphasis on management and treatment for all her patients so that they can achieve optimal ocular health, vision and quality of life.
Optometrist
Dr. Nicole Poon
Born and raised in Vancouver, Dr. Nicole Poon earned her Bachelor of Science from McGill University and her Doctor of Optometry degree from SUNY College of Optometry in New York. In her final year, she received extensive clinical training in managing ocular conditions while working closely with optometrists and ophthalmologists at various sites including Gouverneur (NYC Health & Hospitals), Brooklyn Eye Center, and SUNY University Eye Center.
After optometry school, Dr. Poon completed a residency in cornea and contact lens at Pennsylvania College of Optometry. During this year, she became proficient in fitting specialty contact lenses for patients with irregular corneas and utilized contact lenses to slow the progression of myopia. She also worked directly with a corneal specialist to manage patients with dry eye, corneal disease, cataracts, and glaucoma and to evaluate LASIK/PRK patients pre- and post-operatively.
Dr. Poon is passionate about volunteering and has attended several mission trips to Chiapas, Panama City, and Jamaica. In her spare time, she enjoys hiking, yoga, baking, and painting. Dr. Poon looks forward to interacting with patients and helping them achieve their best visual potential.
Doctor of Optometry
Dr. Aigbe
Dr. Aigbe completed her Doctor of Optometry from the New England College of Optometry in Boston, Massachusetts. Her diverse optometry training includes clinical externships throughout North America, including Veterans Affairs hospitals in Portland and West Haven where she worked alongside optometrists and ophthalmologists specializing in traumatic brain injury, ocular disease, and low vision rehabilitation. Her strong interest in low vision rehabilitation prompted her to complete her residency in this speciality. Dr. Aigbe is passionate about research, and has devoted several years to studying myopia and the changing needs of low vision patients. Her insightful work has been published in several peer-reviewed journals, and presented at conferences throughout the country.
Dr. Aigbe's dedication to optometry and education, paired with her empathic and personalized approach to care has her patients feeling well looked after, and leave their exams with a deeper understanding of their ocular health and treatment plan.
What Our Patients are Saying
"They are fantastic at Hollyburn. Helpful and efficient, it only took a couple days to get my new specs and I LOVE them, the staff there was so amazing and helped me pick out the perfect pair of glasses for me! The doctors that have done my eye exams there are fabulous too, can't recommend Hollyburn enough!"
"Very impressed with the team here, visited yesterday for an eye exam and bought some new glasses. From the front desk staff to the doctor everyone was welcoming. Received some great advice on laser eye surgery and which lenses to go with. Will be back. Thanks!"
"I had a wonderful experience at the Hollyburn Eye Clinic - all of the staff I interacted with were very friendly and professional. It was my first time having my eyes tested and I never realized what a difference glasses would make."
"The Hollyburn Eye Clinic always provides a professional and friendly service. Dr Jhamb is so informative and always provides balanced and reasoned recommendations. I thoroughly recommend the Hollyburn Eye Clinic."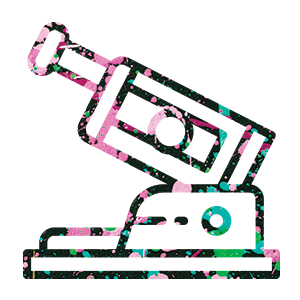 On-site Lab
Quick turnaround time on lenses and frames
Direct billing
Competitive pricing and direct billing with most insurance companies
Experienced Staff
Dedicated and knowledgeable team members
Our fees depend on the service provided. Please contact our office to discuss what would be the right appointment for you.
Yes! We have partnerships with a majority of insurance health providers. We are able to directly bill eye exams, glasses and contact lenses. We encourage our patients to review your benefits before your appointment, as we are only capable of billing expenses.
MSP covers a maximum of $47.08 for patients below 19 and above 64, and all diabetic patients. There is a co-pay associated for diabetics, and senior patients but not for children. MSP does not cover adult eye exams.
Please bring your BC Carecard, insurance information and any glasses/prescription sunglasses and contact lens boxes you may have, if any.
Dilation is considered at the doctor's discretion. If you are a new patient, experiencing flashing lights, floaters, above the age of 64, or are diabetic, you are likely to be dilated at your appointment.
Our clinic has a finishing lab which allows us to offer same day glasses. However, certain prescriptions may require ordering and can take 7-10 business days to finish. Contact lenses typically take 3-5 business days to arrive, unless you wear a brand that we stock in our clinic.
Request an Appointment
We can accommodate your busy schedule & we do direct billing!